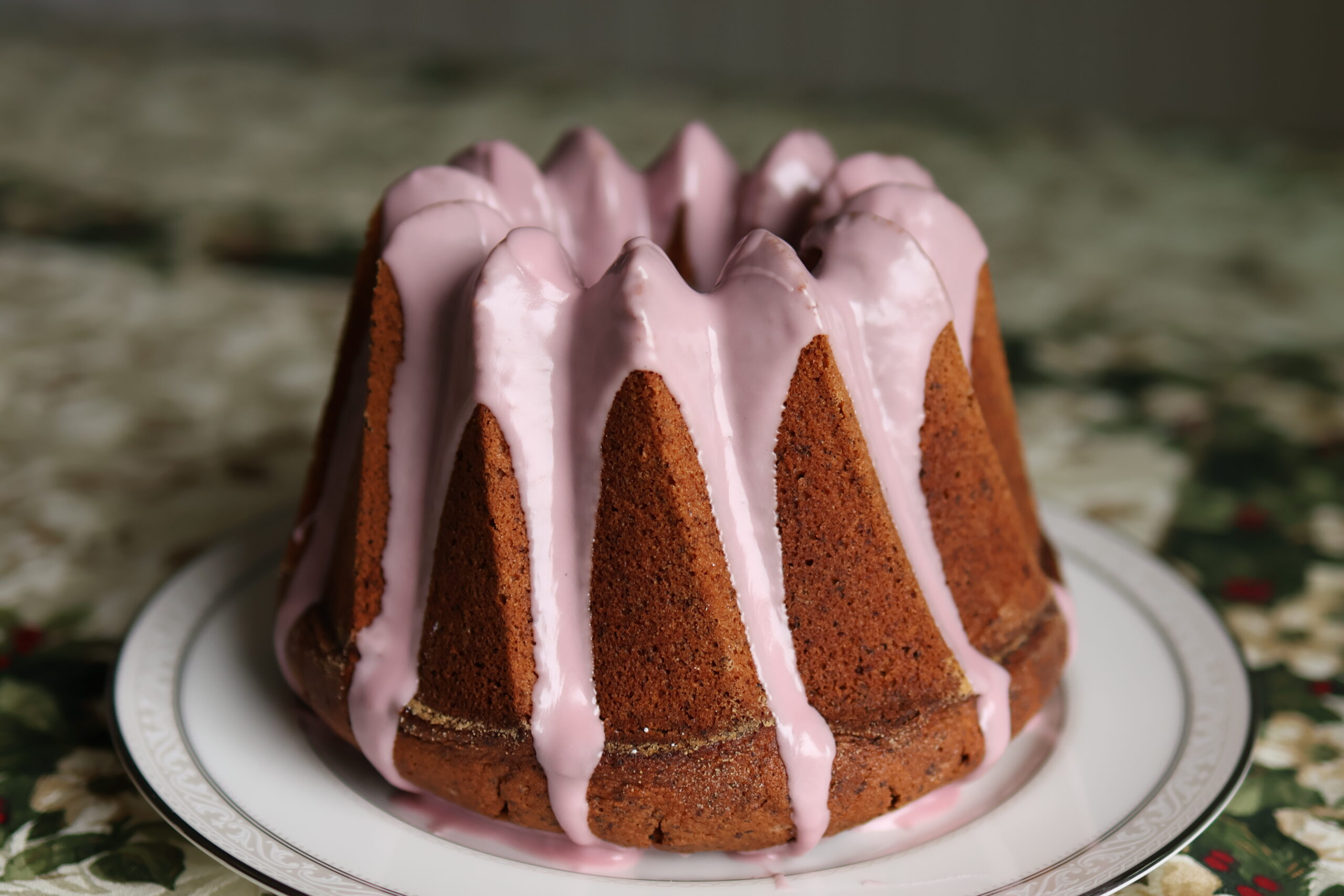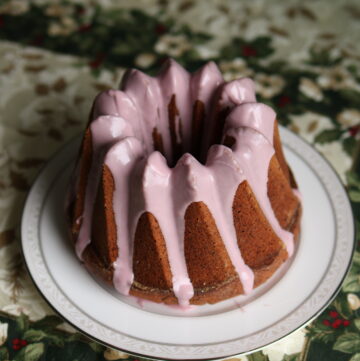 German Red Wine Cake | Rotweinkuchen
A cake flavored with red wine, cinnamon, and dark chocolate, and then drizzled with a red wine icing.
Ingredients
Cake
130

g

dark chocolate, grated

4½ ounces

225

g

unsalted butter, softened

2 sticks

225

g

sugar

1¼ cup

4

eggs, separated + at room temperature

2

tsp

cocoa powder

1½

tsp

ground cinnamon

1½

tsp

all-purpose flour

2½ cups

2½

tsp

double-acting baking powder

185

ml

dry red wine

¾ cup

butter or shortening for greasing the pan

semolina for sprinkling the pan
Icing
150

g

powdered sugar

1¼ cups

2-3

tbsp

dry red wine
Instructions
First beat the egg whites in a medium sized bowl until stiff peaks are reached. Set aside.

In a large bowl, cream together the butter and sugar with an electric mixer until the mixture is light and fluffy.

Then add in the cocoa powder, cinnamon, and vanilla and beat until combined.

Then add in the egg yolks one at a time, beating well after each addition. Scrape down the sides of the bowl as needed.

In a separate bowl, whisk together the flour and baking powder.

Beat in the the flour with the butter mixture alternating with the red wine, beginning and ending with the dry ingredients (add ⅓ of the flour, then ½ of the wine, then the next ⅓ of the flour, then the rest of the red wine, and finally the last of the flour).

Then fold in the grated chocolate alternating with the egg whites, taking care not to deflate the egg whites as you fold everything in.

Prepare your gugelhupf pan (or a regular bundt pan) by painting on softened butter or shortening with a pastry brush into every nook and cranny. Then sprinkle the cake pan with semolina.

Pour your batter into the pan and bake in a 350℉ / 180℃ pre-heated oven for 1 hour and 15 minutes (possibly 15 minutes less if using a regular bunt pan).

Remove from the oven and let the cake cool completely.

Then whisk together the powdered sugar and the red wine and drizzle it over the cake. Let the icing dry before slicing into it to serve.